Our Locations
Kartzfehn is a major employer in a number of regions across Germany. 500 members
of staff based at several locations are dedicated to working towards our shared goal of achieving unbeatable quality standards.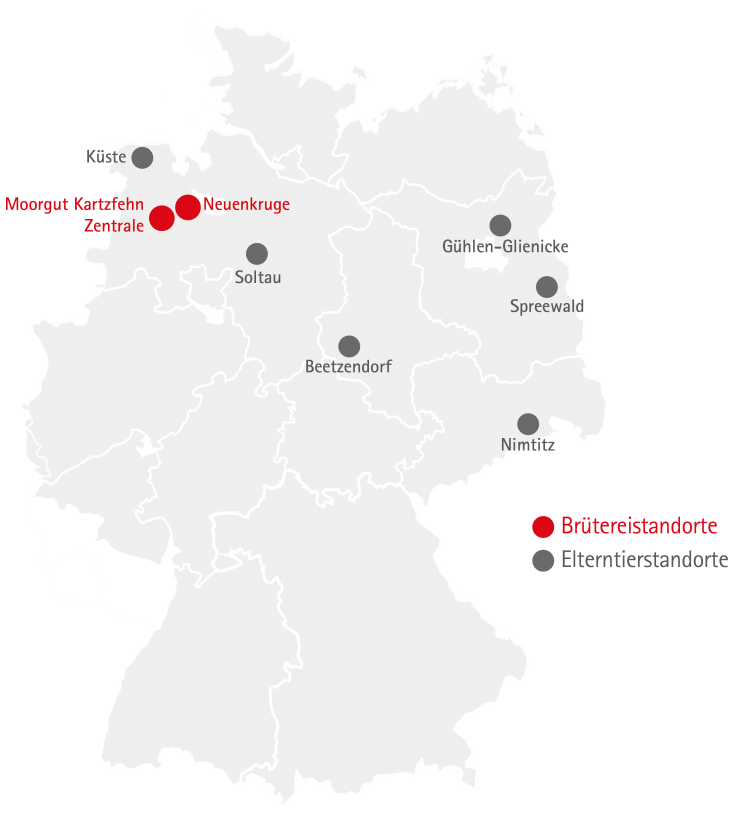 Several locations – one shared goal
All of our departments work closely together to ensure we can achieve optimum results. We are
represented by sales consultants in Poland, the Czech Republic, the Ukraine and Russia.